5 Surprisingly Expensive Things Owned by Karim Benzema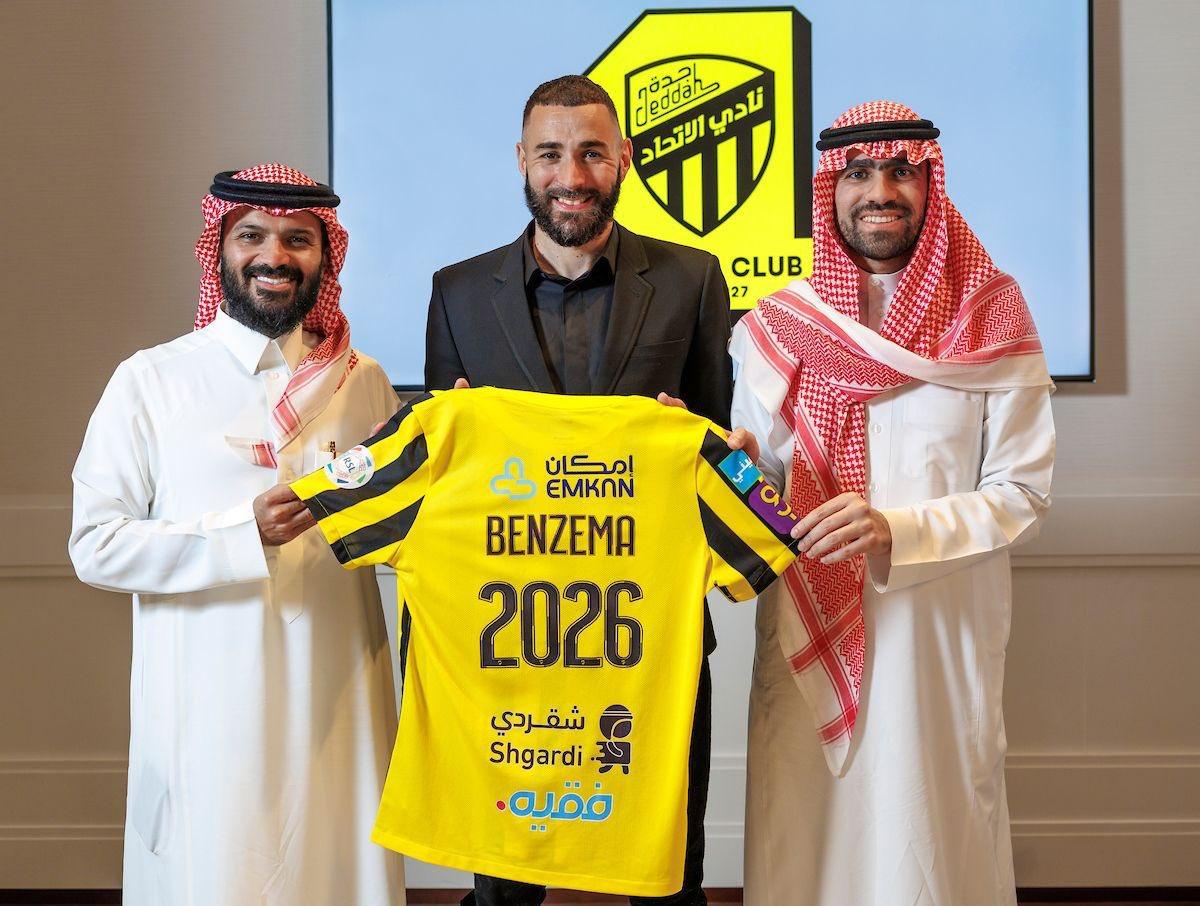 One of the most talented strikers of all time, Benzema also has a taste for the finer things in life.
Karim Benzema recently completed a move to the Saudi pro league side, Al-Ittihad, in a deal that will see him earn about £200 million per season, bringing an end to a highly successful 14-year stay at Real Madrid, where he won every trophy.

From a stunning super yacht to a luxurious private jet, here are the top 5 ridiculously expensive things owned by the French international.

1. Private Jet


Why struggle to get 'high' when you can afford a private jet? Benzema must have understood the statement when he acquired an exquisite Cessna Citation CJ4 worth £11 million.

The jet is one of the most expensive items in Benzema's collection, customized to his taste, comfort, and status.
It clocks a maximum speed of 835km/h and can seat up to 10 passengers on a standard trip.

2. Exotic Cars

If there's one thing Karim Benzema has openly expressed his passion for, it is cars. Not just any cars but exotic supercars, such as the Lamborghinis, Ferraris, and Bugattis.

One of the most outstanding cars in the Frenchman's extraordinary collection is the Bugatti Veyron, a powerful sports car that's just as impressive as his football career.

With a rumored $2 million price tag, the super rare hypercar demonstrates Karim's opulence off the pitch and the notion of enjoying the fruits of your labor.

3. Watches

Benzema's penchant for luxury goes beyond the world of cars and private jets. His fashion collection is just as impressive, demonstrating it with a keen selection of beautiful watches and jewelry.

You might have spotted him wearing the stunning $500,000 Richard Mille RM65-01 watch at the 2022 Ballon d'Or ceremony in Paris.
But it doesn't stop there. Karim also owns the Rolex "Destro" GMT, the Audemars Piguet Royal Oak 26579, and the Patek Philippe Aquanaut watches. Well, that's some next-level riches right there.

4. Super Yacht

In the world of luxury, Benzema has always gone for the extraordinary. And that wouldn't be complete without his $10 million Azimut Grande 35 Metri super yacht.

The magnificent yacht exemplifies Karim's lifestyle with state-of-the-art facilities, including a Jacuzzi and luxurious cabins, offering the perfect escape to the aquatic life when the French striker craves it.

5. Mansions

Living in a luxurious mansion is every footballer's dream. But Benzema is living the dream with an expensive luxury home in Madrid's La Finca district. The magnificent mansion has everything you could think of, from a sauna to an outdoor pool, an expansive garden, and a modern gym.

Besides, Benzema owns the Versace Mansion in Miami, a $41.5 million mansion demonstrating his sheer class and status on and off the pitch. The luxurious property has multiple bedrooms, a modern swimming pool, and a picturesque view of the Atlantic Ocean.

Conclusion

Karim Benzema has built an enviable reputation as one of the best strikers of his time. Of course, that results from endless sacrifices, disappointments, and perseverance. But reaching the pinnacle of his footballing career has allowed him to enjoy the finer things in life. From a fully-customized private jet to an impressive art collection, the football superstar lives a life his peers can only imagine.

While some may criticize Benzema's lifestyle, it reflects his sweat and pain on the pitch throughout an eventful football career. As the French international starts a new chapter in Saudi Arabia, we can only guess the next luxurious items he will add to his collection. Until then, this is Karim's opulent world, and we're just living in it.