Declan Rice is not worried about Arsenal's £105m price tag for him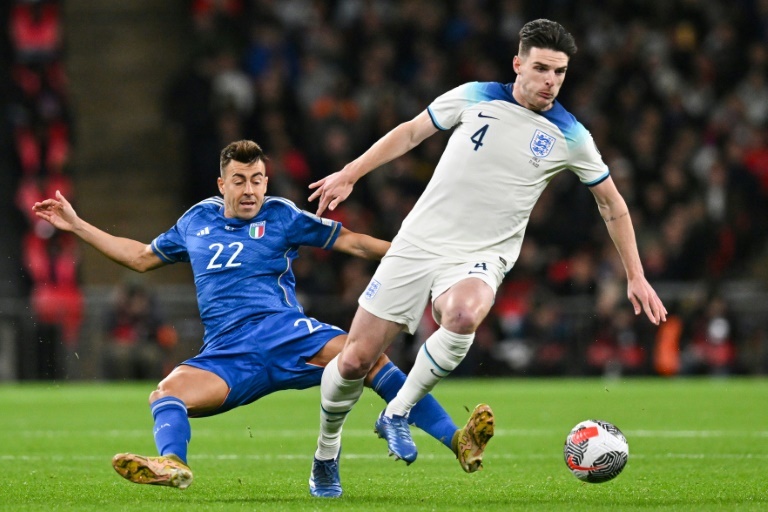 The player who joined Arsenal from West Ham for £105m in the summer has revealed that he was initially nervous about the high price tag but is now calm and not worried, just thinking about playing to the best of his ability.
Declan Rice joined
Arsenal
from West Ham in a club-record £105m transfer. The player confirmed that he was initially a little nervous about the large amount of money paid but wanted to play at the highest level.
"When the transfer was going through I was very nervous because of the price tag. It's natural to think about that. You're a human being bought for £105m, it doesn't feel very normal. But that was because of what I'd done at West Ham, what they valued me at. When I signed for Arsenal, I just thought I just need to be Declan Rice, be myself, don't be any different, everything will go smoothly," he said.
The England midfielder revealed that the start at Arsenal and his adaptation was not easy but the player has performed very well this season and manager Mikel Arteta is delighted with the former West Ham player. "The first three weeks of pre-season were really tough in terms of the change. When you're at a new job you start to feel really settled after a few weeks," said Declan Rice.
The player is currently not worried about his transfer fee and is only focused on playing and proving that the money paid by Arsenal is well spent. "That really feels the case now. In terms of the price tag, I don't really think about it, I just play the games and try to play as well as possible. Honestly, I just try to play my football. I don't let it affect me in any way, shape or form. I just go to training, try to train as well as possible," claims the English midfielder.
"It's £100m, it's a lot of money, I could understand the pressure that comes with it. Not only the pressure you put on yourself but there's an expectation of being bought for that much money we need to see performances straight away. I want to repay the club back straight away, they have invested a lot of money in me, I need to prove why I can go there and change things," added Rice.