Five stars could leave their top clubs as free agents in summer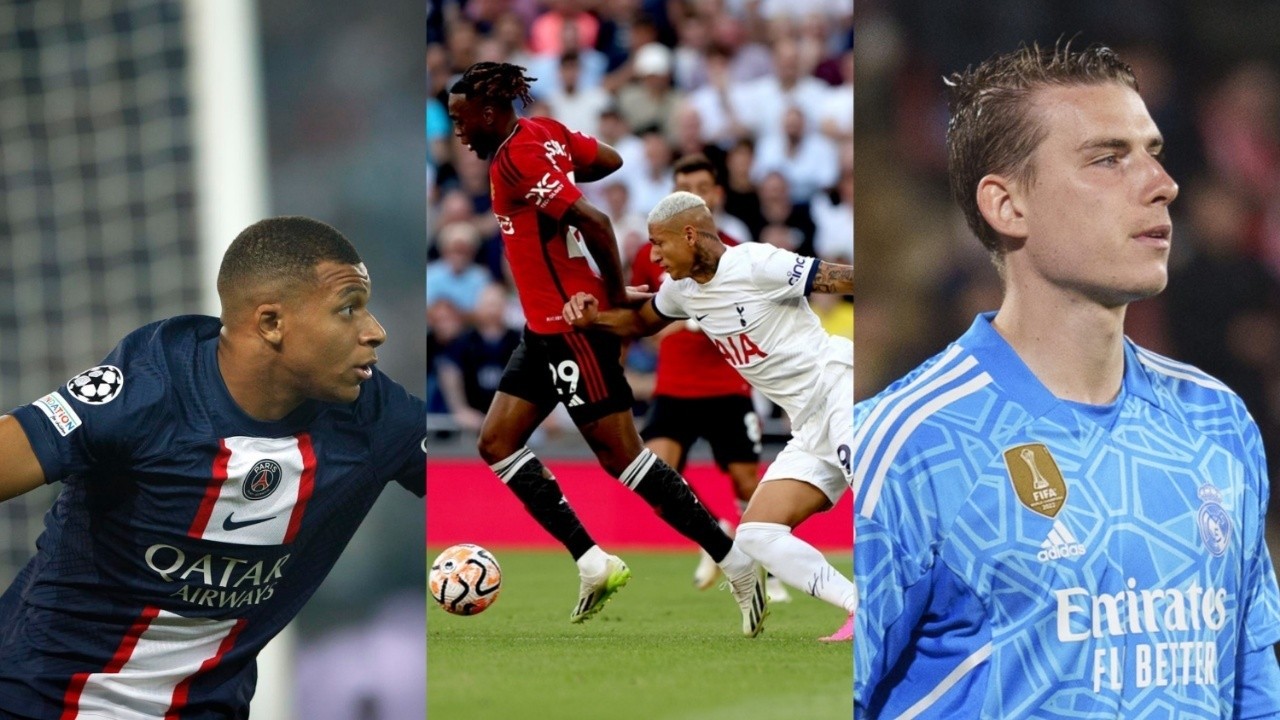 Five football stars could leave their top clubs at the end of the season as free agents if they do not renew their contracts in the coming months.
Several European football stars could leave their clubs as free agents in the summer as their contracts expire at the end of June. Clubs will be keen to move for them as soon as possible to secure their services on a free.
The English right-back has been playing for
Manchester United
for the past five seasons after moving from Crystal Palace, where he started his professional football career. The 25-year-old is not playing a prominent role at his current club as manager Erik ten Hag does not give him many opportunities.
Wan-Bissaka has played just eight competitive matches this season - six in the
Premier League
, one in the
Champions League
and one in the Carabao Cup - and has provided one assist this season.
The second-choice goalkeeper has stood out in his recent performances for
Real Madrid
. He is taking the place of Kepa Arrizabalaga, who is out of action with a muscle injury. The Spanish goalkeeper arrived at the Santiago Bernabeu stadium on loan to replace long-term injured Thibaut Courtois.
Neither the board nor Italian coach
Carlo Ancelotti
have given Lunin a chance to show his skills as they decided to sign Kepa to be the first-choice goalkeeper of the squad.
As a result, he could look for a new destination in the summer transfer window to get more playing time at another club. His current contract with the Spanish giants expires in June.
Spain
international Nico Williams is being targeted by several clubs as his contract with Athletic expires at the end of the season. The winger is a promising talent and has suitors willing to negotiate for his transfer.
Both top Premier League and
La Liga
clubs are keeping an eye on his situation for the summer transfer window. The 21-year-old has already shown his potential both in the Spanish top-flight and with the Spanish national team.
However, the race for his services will be complicated as signing him as a free agent would be a great opportunity for any team.
Several clubs are willing to move for the Spanish striker. His performances for
Atletico Madrid
this campaign are leaving everyone speechless, scoring 12 goals and providing two assists in 15 competitive matches.
The 31-year-old is having better stats than last season and could fight to be the top goalscorer in La Liga this term. He is a key player for coach Diego Simeone and is likely to extend his deal but has not yet received an offer to renew it.
The French star is one of the most sought-after players on the transfer market. He was linked with a move to Real Madrid as a free agent in June 2024 but 'Los Blancos' could reject his approach.
Manchester United, among other European teams, are interested in signing one of the best strikers on the market on a free. However, his future is uncertain and he could try to convince Madrid to accept him.