Is Kane on Course for Greatness at Bayern?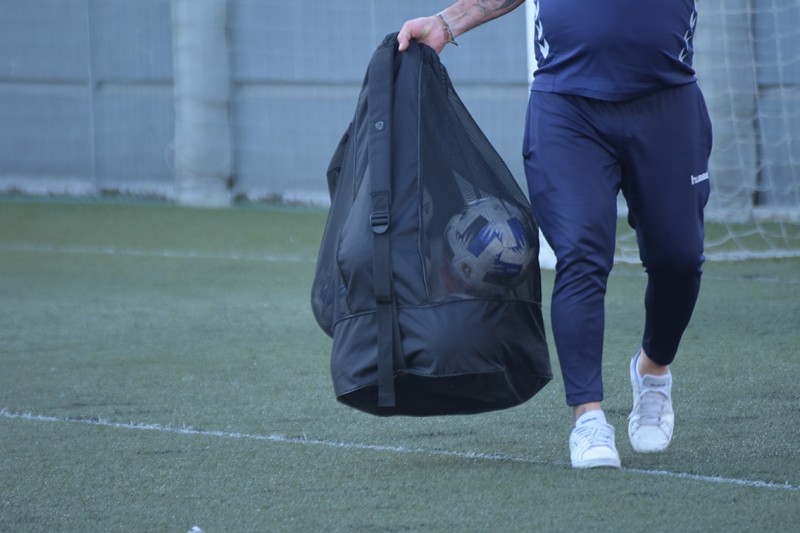 The English captain has been having a season of his life since he switched from the Spurs to Bayern Munich. In his first season of play, he's already scored 15 games in 10 appearances (as of date).
The arrival of Kane was a fitting piece in the puzzle for all with
Bayern Munich
tickets as they found their new A-list striker after the departure of Robert
Lewandowski
. The question asked by the fans who buy Bayern Munich tickets is if Harry Kane can emerge as an all-time great in the Bayern jersey.
Kane made a splendor of a debut with Bayern Munich, setting the league on fire with his 15 goals in 10 games. This feat preps him to break the all-time goal-scoring record in a single season, set by Robert Lewandowski, at 41. Several other players have made history in the
Bundesliga
alongside Lewandowski, such as Gerd Muller, whose season comprised 40 goals in 1971/72. But in 2020/21, scoring 41 goals, Lewandowski shattered Müller's record and raised the bar for strikers across the league.
Before switching to
Manchester City
, Haaland was impressive at Dromtund but fell short, scoring only 27 in 22 games in his two full seasons. Harry Kane's spectacular start to his German adventure becomes even more remarkable in this context. The hattrick from Kane in the 4-0 win against Dortmund has elevated him to the top of the Bundesliga top goal-scoring charts. This stat is impressive, but also, when you compare it against history, it is even more prominent.
In the Bundesliga's 60-year history, only Gerd Müller had scored 15 goals after ten rounds of matches in the 1968/69 season. While Müller couldn't continue at the same pace he started, the tale will be different with Kane, bringing a wealth of experience into Germany. Adding to the goal-scoring record, Kane also has five assists, showing that his impact goes well beyond scoring goals. With a total involvement in 20 goals (15 goals and five assists) this season, Kane has surpassed any player figures since 1992/93.
The question fans with Bayern Munich tickets will ask is whether he can continue this momentum to reach the 41-goal mark. While factors like injuries, squad rotation, and fluctuations in form may come into play, mathematically, Kane is on a trajectory to surpass the record. The England captain averages 44 minutes per goal; statistically, there are 2160 minutes in the Bundesliga.
If he goes at this pace, he can finish with a record of 64 goals. On paper, the prospect of Kane delivering 64 goals can be a long haul, but if he continues at this pace, he'll soon be ahead of Lewandowski. Harry Kane also has the
Champions League
, where he is expected to showcase his potential. If he succeeds in breaking the goal tally, and Bayern eventually wins the UEFA Champions League, there is a high chance he will also be a front-runner for the Ballon d'Or.
While records are meant to be broken, the arrival of Kane has brought a sense of excitement to the league. There are new fans from England looking for Bayern Munich tickets at present, which indicates that the impact of Kane has helped the league gain popularity.
With Bayern's regular keeper, Manuel Neur sidelined in the opening games in the league after a skiing incident, Sven Ulreich has been manning the posts for the Bavarian club. While Neur has returned, Ulrich remains the starting choice for Thoms Tuchel. It is reported that the club has also offered the 35-year-old keeper a contract extension. Right now, Bayern also has a backup keeper from a summer signing, but Tuchel insists that Ulerich will be the second choice when the gloves go to the hands of Neur.
While Ulreich's current contract runs until June 2024, the club is open to extending his stay, signaling a willingness to keep him in the team. Ulrich has been dependable, and the contract extension aligns with his desire to retire at Bayern. It is standard that Bayern usually offers one-year extensions for players of Ulreich's age, and the decision to keep him could provide stability in the goalkeeping department, especially if Neuer remains fit.
Neur has praised Ulreich, emphasizing his value in the team as a person and a keeper. Neur appreciates Ulreich's consistency and acknowledges that the team can rely on him in any situation. However, the contract for Ulreich raises concerns about Daniel Peretz's future. However, Bayern seems committed to keeping Ulreich as part of the squad, potentially saving costs and ensuring goalkeeping depth for the upcoming seasons, assuming Neuer's continued fitness.
Franz Krätzig, the newest kid on the block from Bayern's academy, has seamlessly transitioned to the first team roster. The Nuremberg-born player made his mark and impressed with his left-footed goal against Liverpool in the preseason, and he is now tapping on the door for a regular start. His impactful performances continued as he made his Bundesliga debut in a dominating 7-0 victory over VFL Bochum.
Despite playing as a left-back, Krätzig spent years as a central midfielder in the academy. And now he seems to fit into the midfielder position seamlessly. This positional change is not uncommon at Bayern, with notable players like Philipp Lahm, Joshua Kimmich, and David Alaba making similar transitions from midfield to full-back early in their careers.
For any player, transitioning from a role you've played all your life can be challenging. But for Krätzig, it feels like he has been playing as a midfielder all his life. As a midfielder, you must master new traits and have exceptional ball possession skills. By the looks, Krätzig has ticked the boxes. For the fans with Bayern Munich tickets, it is a sign that their team is looking out for the future. With the likes of Jamal Musiala and Krätzig, the side will also have exceptional talents in the years to come.
While it remains uncertain whether Krätzig will follow the paths of Lahm, Kimmich, and Alaba, one thing is clear – the 20-year-old left-back has a promising future ahead of him. Fans with Bayern Munich tickets are eagerly watching his performances, and he is expected to continue making a significant impact throughout the season.